Made with heart, Designed with Art: TUFF Muay Thai Shorts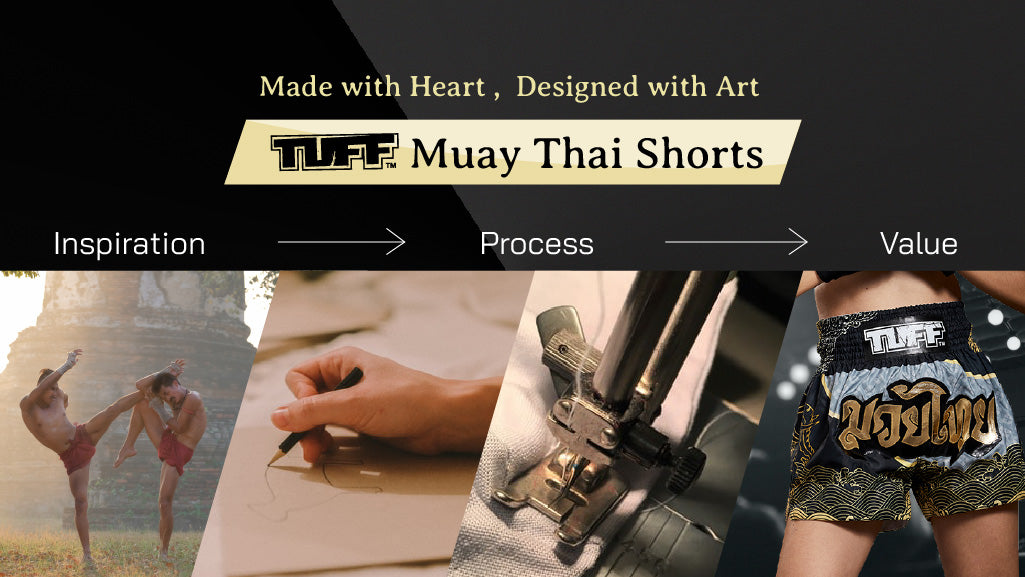 TUFF Muay Thai shorts are no ordinary. It is not only made by skilled tailors, but it is heart-made with passion. Our team is a small team of enthusiasts about how Thai culture is blended and reflected in our Muay Thai shorts. Apart from that, our designer has a strong belief that wild animals possess a special aura or symbol for strength, power, and determination. 
Inspiration
What inspired our team to come up with a design is more than what you might imagine. Starting with love for Muay Thai, the founder came up with the idea of making Muay Thai known to the world. This idea came alive when he went to study abroad for his university. He had a chance to explore what made Muay Thai so popular in the eyes of those who are into martial arts. It's the uniqueness. Muay Thai has an undeniable charm of its history and evolution, also known as "the Art of Eight Limbs" making it the national sport & cultural martial art of Thailand. 
The inspiration behind each Muay Thai shorts collection is to integrate the characters and personalities of Muay Thai fighters as animal symbols. For example, the Tiger collection represents strengths, power, and protection while the War Elephant demonstrates incredible strength, durability, and longevity. Apart from that, Thai people also honor elephants as their national symbol. Our team does our best harmonizingly combine the spirit of a fighter with the art of Muay Thai. 
The Process
Each of our pair of shorts is locally made by tailoring specialists. Our skilled tailor put special effort into producing and curating each collection to reality. Our designer team has also been stressing the details and the inspiration behind each pattern. It is important that every member of our team understands and sees the importance of little details. This point is greatly highlighted and is among the core values because TUFF would like to communicate our inspiration and the charm of Muay Thai to the international community. Our Muay Thai shorts are made of microfiber fabric which is lightweight, sweat-free, and quick dry. The patterns are printed with sublimation technology.
The Value
Each pair of Muay Thai shorts holds a sentimental value to our team and also to our valued customers. As mentioned, our team tries our extremely best to communicate with our customers the charm of Muay Thai, the art of 8 Limbs, through our collections of Muay Thai shorts. Apart from that, what makes TUFF Muay Thai shorts unique is the fact that our team carefully chooses icons or characters that we believe represent spirited Muay Thai fighters. Moreover, we set our pricing standard in a reasonable range and provide worldwide shipping because we would love Muay Thai culture to be easily reached around the world. Besides, we also offer our customers to explore versions customizable Muay Thai shorts. Be creative to mix and match your unique pair of Muay Thai shorts.