The Popularity of Customizable Fashion: Muay Thai Shorts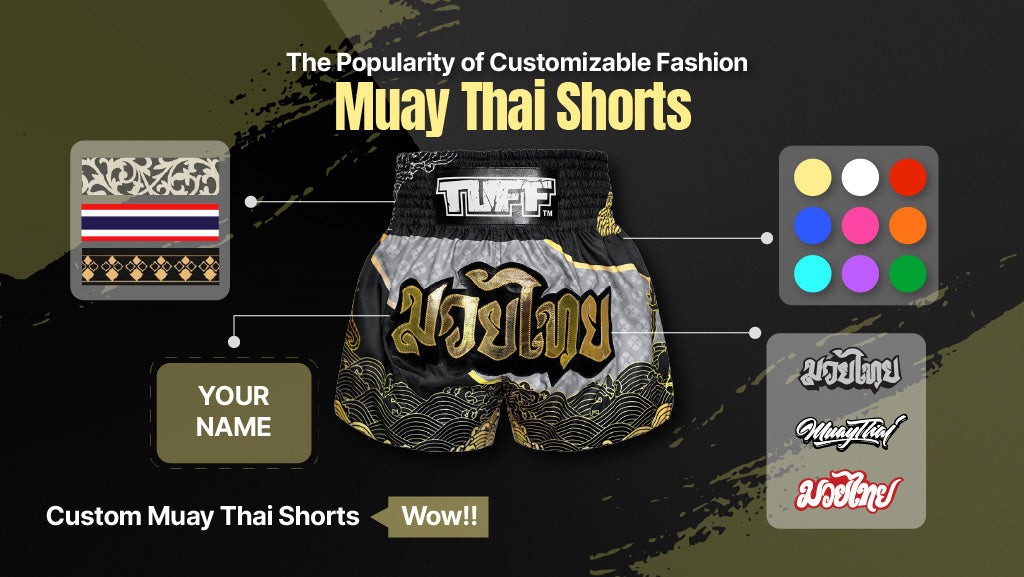 Even if you do not speak, your outfit will speak for you. Why not let your outfit reflect your style and speak more for you than it usually does? Customizable products mean more than you actually think. A customized product is not only one-of-a-kind, but it also shows your style and your identity entirely. Being unique is important. You need to show your own identity and be discovered. There are limitless ideas available with the customized items. It is always fun to explore as well as mix and match. 
Traditionally, only bespoke and couture customers could order a custom-made garment. Individualized patterns can be time-consuming and costly to create. Despite that, the made-to-order trend has gained in popularity over the previous decade, affecting all levels of e-commerce, from small businesses to global corporations. The development of online made-to-order clothing indicates that customers are hungry for personalized clothing. While purchasing these items online is unlikely to cause a disruption in the retail business, it is apparent that retailers are working on new and imaginative ways to reach beyond the typical physical store experience.
Muay Thai shorts are one of the most essential gears that Muay Thai practitioners should own. TUFF is a leading Muay Thai shorts brand that provides wide selections of Muay Thai shorts. The inspiration behind each product is connected to a spirit of a fighter and symbols of courage and determination. TUFF features over 10 collections of Muay Thai shorts such as Tiger collection, Dragon collection, Gladiator Collection, and many more. TUFF is one of the first Muay Thai shorts businesses that has started out with a customizable option for its Muay Thai shorts. Boxers from amateur to professional will certainly enjoy themselves to mix and match almost every inch of the Muay Thai shorts to fit their own style. What's more exciting is that a text or an image can be added to the shorts as well. This is also a good opportunity to customize the Muay Thai shorts for your team, gym, or for an original gift for a special someone.