TUFF Muay Thai Essential For Muay Thai Beginners: Kick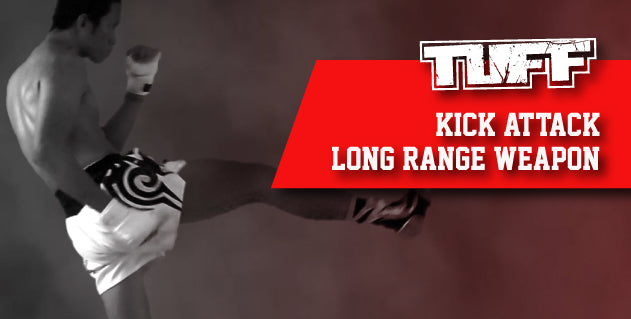 The long range weapon
Kicking is a powerful weapon that may give the opponent knock out in one shot.
However most people are doing it wrong. They always kick like they are kicking a ball in football.

Muay Thai kick needs the whole body and a full swing from the hip.
The point of impact must be the shin, not the foot or you will injure badly.